---
Medical Products & Solutions
---
Medical Products & Solutions:
Medical & Laboratory Solutions
Our Clinical & Analytical Solutions team offers a wide range of products and services that are designed to enhance diagnostic capabilities and compliment the clients existing healthcare infrastructure. We deploy an entire range of solutions across a host of allied segments including Life Sciences, Biotechnology, Pharmaceuticals, Chemicals & Petrochemicals, Environmental, Clinical and Diagnostics.
We are committed to providing the highest quality, environment friendly medical equipment and products, with CE marking that are in compliance with FDA standards.
Over the years, our aggressive sales personnel and technical engineers have deployed and maintained several customized and effective solutions, in leading Government and private Hospitals, Pharmaceutical companies, Educational Institutes and R&D labs in the MENA region.
Product range for Medical & laboratory Solutions includes:
Histopathology Equipment
Medical Refrigerators and freezers Laboratory Ovens, Incubators, CO2 Incubators, Centrifuges
Analytical Products
Laboratory Microscopes, Weighing balances and many other products.
---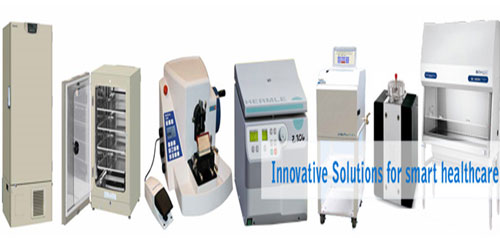 Medical Disposable
Tec-Pro Medical Disposables unit caters to a wide range of high- quality consumable products. Teamed up by expert professionals with extensive background in the medical field, Medical Disposables unit aims to help in reduce patient's distress and discomfort by providing bundled products with brands of high quality and standards.
Product range for Medical Disposables includes:
Wound Care and Surgical Care
Urology Disposables
Urology Catheters
Incontinence Pads, different sizes of Diapers
General Medical disposable/consumables
---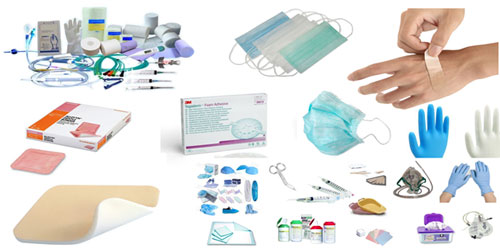 Hospital & Patient Room Furniture solutions
Hospital furniture and the healthcare environment play a significant role in making a patient feel better. Healthcare Companies are now exploring new and improved ways to enhance existing furniture and enhance the ambience within Hospitals, to provide utmost care and comfort to the patient.
At Tec-Pro Medical Solutions, we try to combine functionality with comfort, to ensure the highest levels of customer Satisfaction. Through partnerships with our partner's .as well as in-house expertise and knowledge of the industry's Healthcare furniture needs, we offer all-inclusive whole package solutions that complement the hospital's products and Services.
Strictly governed by quality standards (FDA & CE marked & UL Listing) as well as environment Green guard Standards, We have deployed Total room solutions, Lifting solutions, Therapy surfaces, Beds, Stretchers, Bed-head units, as well as furniture solutions for VIP rooms, ICU's, CCU's, Med/surge's, Emergency Room's, Delivery rooms, Labor rooms and Royal suites room furniture solutions across the MENA region.
---