---
Glass Solutions and Equipments
---
Glass Solutions and Equipments:
Glass Cutting lines & Sorting System
TUROMAS is the brands with which the company is on the market since 1985 and has become one of the world-wide leading manufacturers of machinery, equipment and accessories for cutting, handling, loading and storage of flat glass.
CUSTOMIZED PROJECTS
If a customer has the necessity of a machine or equipment with a special design, TUROMAS has a technical department able to design, manufacture and deploy it.
Our technicians are available to our customers to provide personalized advice and assistance on all topics related to the glass industry: assessment on needs for hardware and software, features and distribution of machinery and strategies for increasing the productivity and efficiency.
CONTINOUS INNOVATION
TUROMAS machinery and accessories have evolved in parallel with the emergence of new types of glass and quality requirements such as accuracy, speed, acceleration, finishing, etc. Our designing engineers have adapted new technologies to all of these requirements, without neglecting the robustness and reliability that have always characterized TUROMAS products.
WORLDWIDE PRESENCE
Continuous adaptation to the needs of the demanding glass industry and a committed and effective customer-close service has been the key for TUROMAS-TECNOCAT equipment being recognized in the European market and worldwide.
---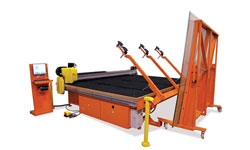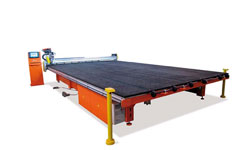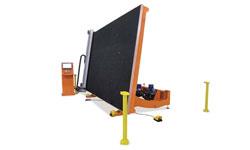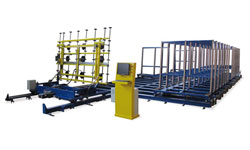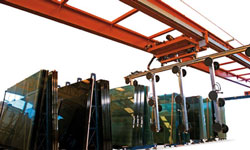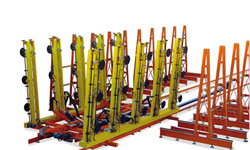 Glass Handling System
Glass lifting solution of medium-sized dimensions, ideal for glass handling in the workshop and glazing on site.
This glass handling solution with extensions allows the transportation of glasses of different dimensions with the same equipment and in total safety.
---
Glass Storage & Loading System
COMPACT STORAGE SYSTEM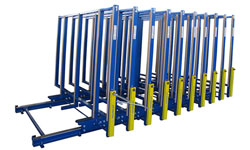 SMART STORAGE SYSTEM SR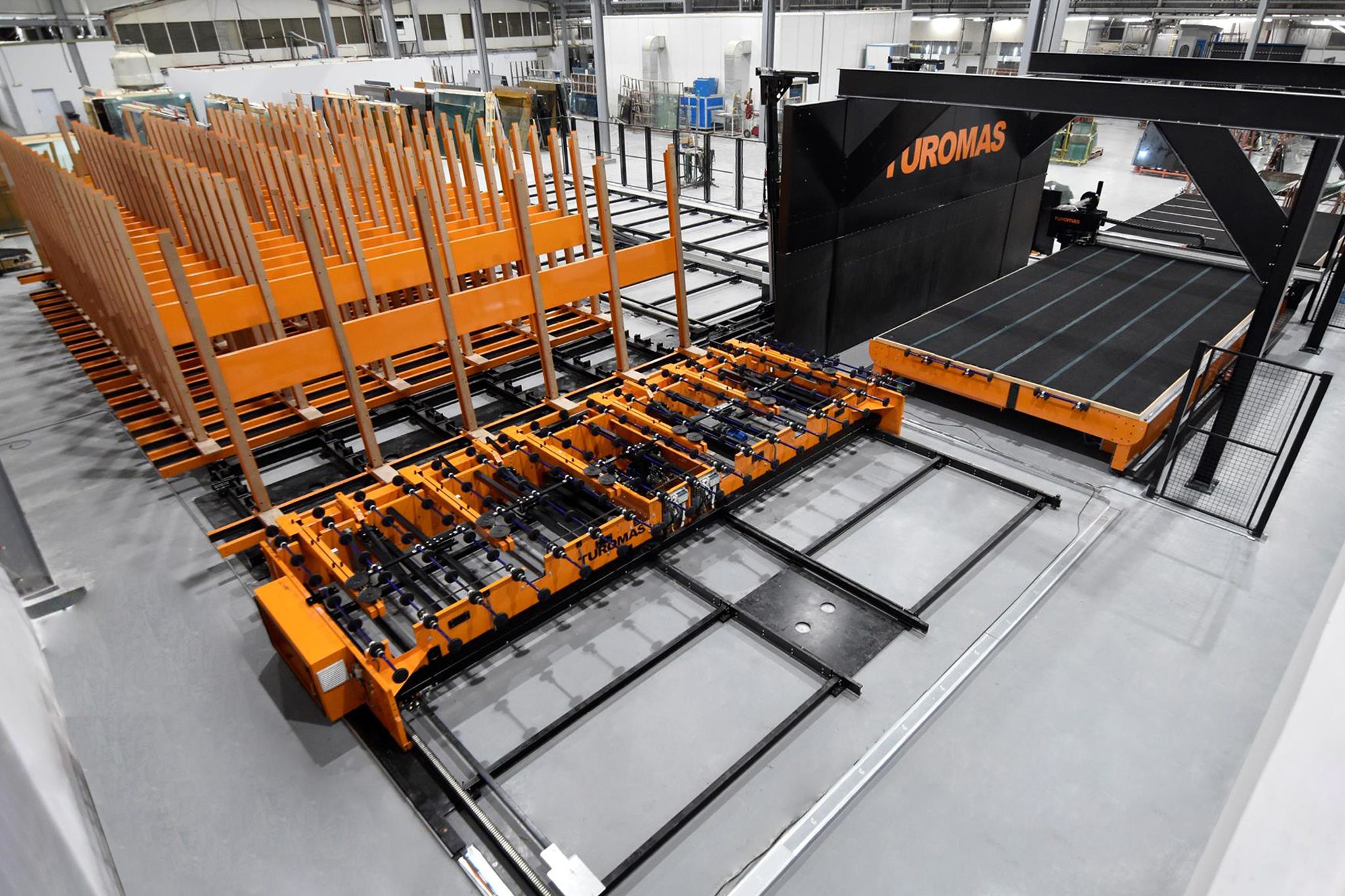 Double glazing Lines
FOREL is the Italian company, world leader in the production of industrial automation for working insulating glass units and flat glass. Established in 1976 by Fortunato Vianello, the company has two production facilities at Vallio di Roncade (Treviso) and Meolo (Venice) together covering a total surface area of 20,000 square metres.The company has a workforce of 150, backed by another 300 people in associated companies, partners and exclusive outside manufacturers. Together with the company, the sales force is now present on 5 continents and has developed sales relations with over 55 countries, exporting the technological tradition and dynamism of Italian mechanical engineering.
This industry success, with a leadership position, has resulted in an exponential growth with the power stresses in each individuals which are requested by maid service al with of turnover, which in turn has sustained strong investments in Research and Development, always a primary concern for FOREL, to the extent that the company is called "supplier of competitiveness" because of its ability to present strongly innovative projects, thereby preceding market trends.
---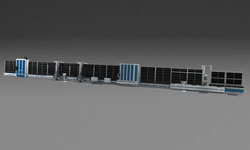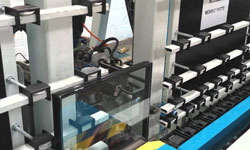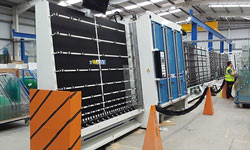 Tempering line
An overall view that makes the difference. What characterises Keraglass and has enabled the company to succeed as a world leader in the sector is its "all-round" approach to the glass industry. With innovative, functional and targeted solutions. Developed from a concrete and direct analysis of the problems that can arise in glass processing. Particularly in flat and bent tempered glass, screen printing, roller-coating.
---
Laser printing & automatic Glass Painting
Screen-printing and Roller-coating, together with tempering, represent an essential part of Keraglass core business in glass technology. Starting from design and construction of single machines, Keraglass has completed its development program with design and realization of integrated complete lines for different production fields, from household appliances to shower box panels, from architectural and furniture glasses, up to applications in the automotive field.
---
Glass Laminating Lines
Lamination Line for EVA , PVB and SGP with high automatic lines provided by European technology
---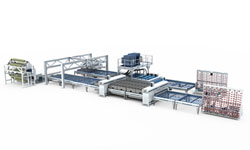 Heat Soak Furnaces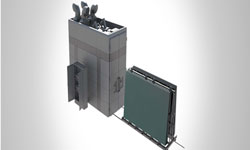 Glass Washing Machine
Washing Machines have their strong points in the construction robustness and in high quality of the construction materials, with remarkable use of stainless steel.
---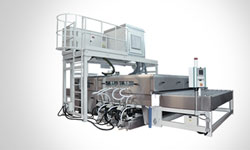 Drilling and Edging
DM is the new series of high performance Forel's Drilling & Milling machine thanks to its configuration with two opposing heads and two stock's tools with 6 positions for to execution of holes, notches, and flares on glass plates for the mounting of hinges, supports, locks. Each spindle is served by an exchange tools in six positions and through a rotary joint, allows the passage of water inside to cool the tool during working process.
DM is characterized by its system of moving and locking the glass during the process steps which allows a precise machining without ever touching the front side of the plates, making it ideal for the processing of low-E glass. Available in "single machine or integrated" in our range of vertical edger's EM, the concept of processing in separated phases also allows a significant increase of productivity, because all the units can work at the same time. Module numeric control panel with TOUCHSCREEN, software interface easy and quick to use with libraries of break-ins and import of DXF files.
HIGH PRODUCTIVITY
SINGLE OR INTEGRATED MACHINE
MACHINE EQUIPPED WITH AUTOMATIC TOOL EXCHANGE
---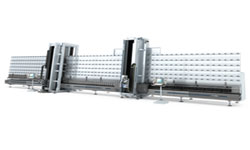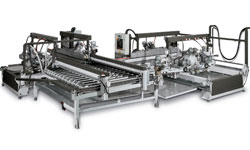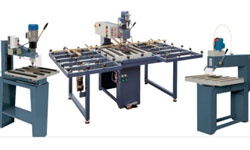 Cross Belt Seaming ALUMOURI MADE IN UAE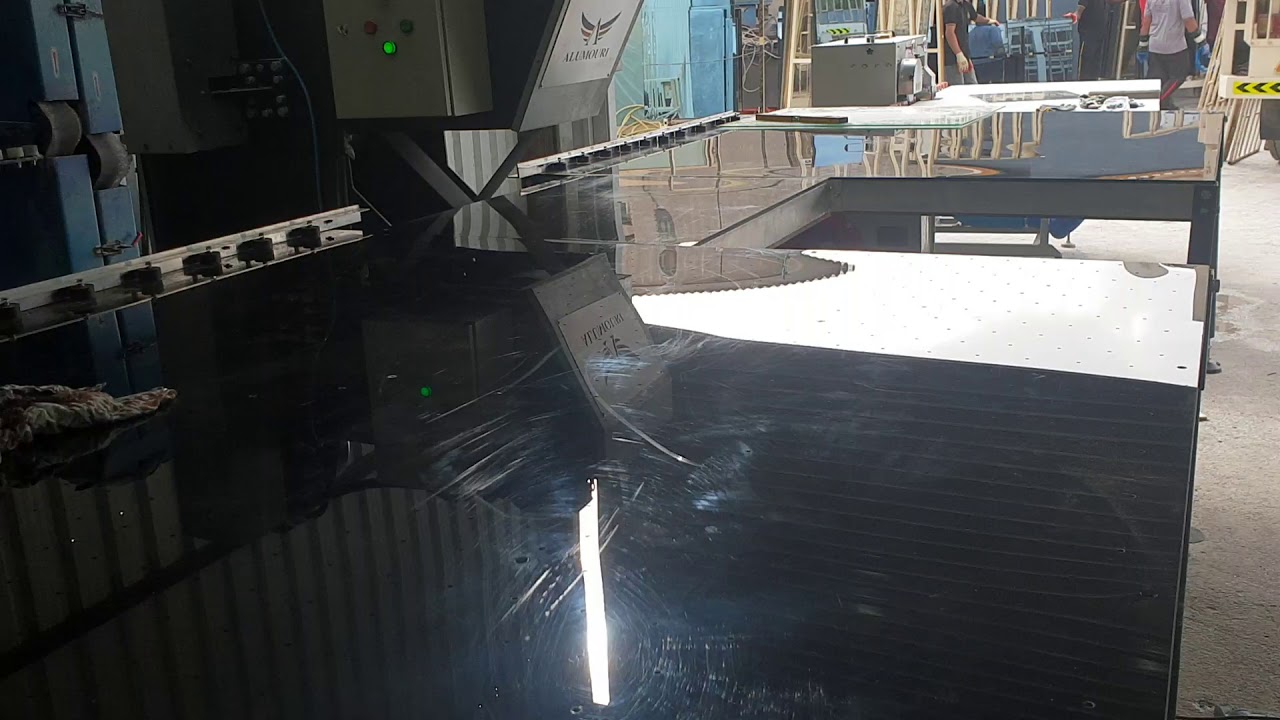 CNC Machines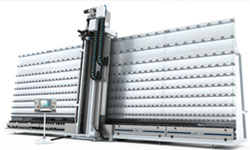 Water Treatment Systems or automatics Water Filtration System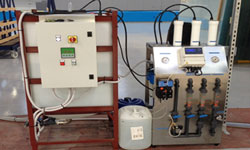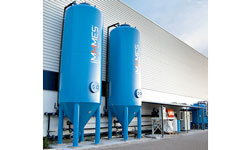 Argon Gas filling technology
The Smartfill is a machine designed for high production of Argon gas filled insulated glass units. Each line operates independently from one another with a combined maximum flow rate of 120 litres per minute using the Smart start lance system.
---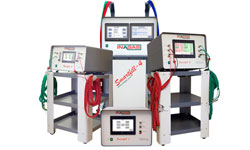 Line scanner & digitizing camera
Especially in the glass industry, it is increasingly important, to meet the high demands of customers and partners. Since years we from Soft solution deal with the complex issue of checking the quality of glass. Therefore we have developed a scanner which will revolutionize your business!
---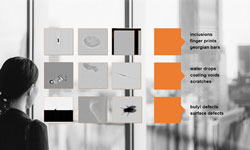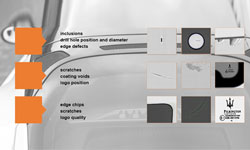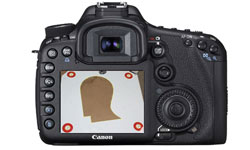 ERP Software
Software for glass fabricators and window and door makers enables you to remove obstacles and integrate the capabilities that support your success, from web estimation and order entry to optimization to production to shipping and beyond.
---